Inflatable Basketball Game - 9'Wx10'Lx8'H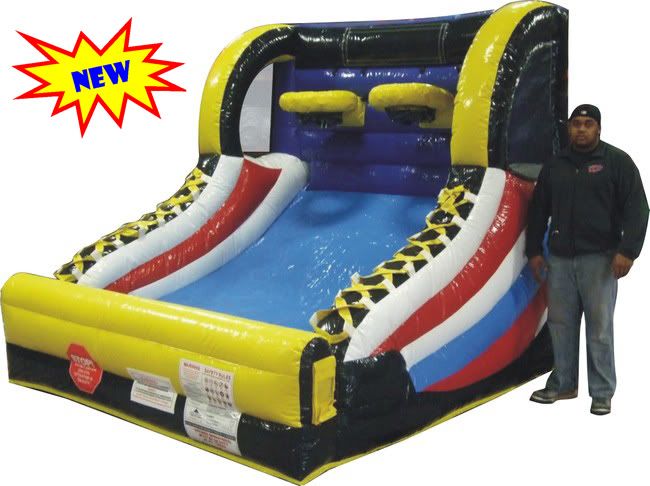 A basketball game shaped like a giant inflatable basketball shoe. Two contestants battle it out shooting free throws against each other in this fast paced and highly addictive game.
Summer Deals $20 off
 ̶$120
 $100
/Delivery (All Day Rental) $75 w/ Inflatable Rental
Age Group: Four and older

Dimensions: 10 feet long x 9 feet wide x 8 feet high

Accessories Included: 6 basket

balls
We rent Inflatable Basketball Games in Columbus, GA and serve the local surrounding areas.